The History of Our Church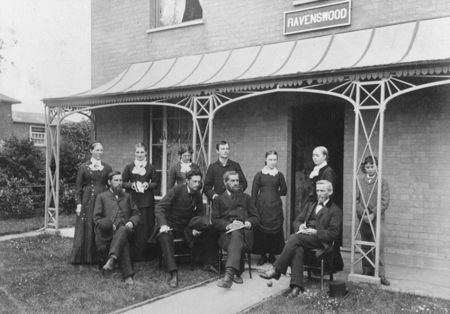 Southampton Church played a key role in the history of the Seventh-day Adventist movement in the Britain. The initial work of evangelism was carried out by William Ings who returned from America in May 1879. Ings, who had local relations, was born in Dorset before emitrating to the United States with his parents. He was later that year joined by John Lougborough. By January 1880, the "Tract and Missionary Society" was established at Ravenswood, a rented building on 252 Shirley Road. This provided living accommodation for the missionary workers as well as a meeting place.  In September 1883, the first Seventh-day Adventist Church in Britain was officially organised at Ravenswood. Through God's blessing of public meetings and literature evangelism (colporteur work), the membership of the small group grew rapidly necessitating the purchase of a church building -  "The Academy" on 157 Shirley Road where our church remains.  From this hub, the gospel of Christ, spread to other cities in the British Isles, as depicted by the three angels of Revelation 14. 

(Adapted from Messenger, Centennial Historical Special,  "A Century of Adventism in the British Isles, 1974

, https://documents.adventistarchives.org/Books/CABI1974.pdf )

---
A Story of Perseverance 

Learn more about our church's history by watching the documentary, "A Story of Perseverance", produced by the British Union Conference (BUC) Media department

t. 


---
Southampton - The First Adventist Church in England
Enjoy another short documentary on the role of Southampton in the beginnings of the Seventh-day Adventist church in England.